Ask-Me-Anything (AMA) on Wed May 13 from 12:00-1:30pm PT
We are very lucky to announce that Dr. Alison McInnes, MD, MS, is joining as a special guest to do an Ask-Me-Anything (AMA) on Wed May 13 from 12-1:30pm PT. Dr. McInnes is a renowned expert in psychiatry, treatment resistant depression (TRD), ketamine treatment, and psychedelic medicine. Her clinical specialty is mood and anxiety disorders including TRD and post-traumatic stress disorder.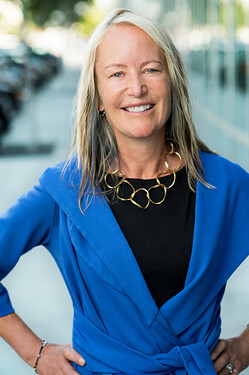 Dr. McInnes has an esteemed background spanning top academic institutions and healthcare systems. She received Bachelor's and Master's degrees at Stanford University before earning her Doctor of Medicine (MD) degree from Columbia University, one of the top medical schools. She then completed her Psychiatry Residency at the University of California San Francisco (UCSF), an elite medical school and psychiatry program. She also did a Veterans Administration Research Fellowship and a Howard Hughes Physician Research Fellowship in Psychiatric Genetics at UCSF – two competitive and prestigious programs.
Dr. McInnes was an Associate Professor of Psychiatry at the Mount Sinai School of Medicine in New York City (yet another top medical school) for 8 years during which she ran a research lab in psychiatric genetics. She then joined the Kaiser Permanente Department of Psychiatry in San Francisco. Kaiser is widely known as a cutting-edge health system, and while there, Dr. McInnes founded and directed a regional program to provide ketamine therapy for TRD.
After serving as the Medical Director for Kaiser's ketamine infusion therapy program for a number of years, she left in 2017 and has since been involved in a number of exciting programs and clinics helping people with TRD and other disorders. She has been a featured speaker at major conferences both domestically and internationally. She currently lives in the Bay Area and has two extremely adorable Frenchies, Jamón and Jimmy.
Suggested topics:
Ketamine treatment for TRD, mood disorders, and related mental health disorders
Trends in ketamine and esketamine treatment and research
Psychedelic medicine
Genetics research in mental health
We are very lucky to have Dr. McInnes and are grateful for her time. We're posting this thread early to field questions, so fire away! Please add any questions you have to this thread and stay tuned for the actual event – Wed May 13 from 12:00-1:30pm PT.
Format: Dr. McInnes will post written answers to questions/comments directly on this thread during the event time.
The information on this website and this discussion thread, including content written by healthcare professionals, are for general educational purposes only and are NOT a substitute for professional medical advice, diagnosis, or treatment. The information on this site is not intended to diagnose, cure, or prevent any disease or disorder of any kind. The use of any information provided on this site is solely at your own risk. Please consult your physician or other qualified medical professional for medical advice.