Ask-Me-Anything (AMA) on Wed May 27 from 11am-12pm PT
We are excited to announce that George Taktak and Mark Anscombe, co-founders of How Mental are joining us all the way from the UK as special guests to do an Ask-Me-Anything (AMA) on Wed May 27 from 11am-12pm PT. How Mental is a well-known advocacy organization and social media presence in mental health.
George Taktak, Founder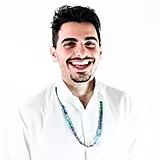 George has been with How Mental from the beginning.
He turned is passion for mental wellbeing into one of the largest communities for positive mental health out there.
George is passionate about the potential for mental wellbeing to radically realign society with what we care for most, and technology's ability to catalyse this change.
George is the founder of Feeliom, an app designed to care for your wellbeing by staying in touch with yourself and your loved ones.
Mark Anscombe, Co-Founder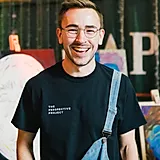 Mark met George in 2019 and did not hesitate to throw himself into How Mental.
He has been working or volunteering in mental health since 2013, with a focus on giving individuals supportive spaces to open up about their mental health.
Mark is the founder of Perspective Project, a charity tackling mental health stigma through art and creativity.
Topics they can speak to:
Lived experience of anxiety, depression, suicidal tendencies and trauma.
Changing the narrative around mental health - starting our own movement. What you can do to contribute to the broader movement.
How to prioritise your mental wellbeing - proactive care and prevention.
Mental Health & Technology.
Mental Health & Art.
We are very lucky to have George and Mark and are grateful for their time. We're posting this thread early to field questions, so fire away! Please add any questions you have to this thread and stay tuned for the actual event – Wed May 27 from 11am-12pm PT.
Format: George and Mark will post written answers to questions/comments directly on this thread during the event time.