We are very lucky to welcome Ziv Shafir, JD, MBA, MS to our next AMA (Ask-Me-Anything) on Wednesday, May 6th from 4:30-6pm PT.
Ziv is an expert on the legal and business side of psychedelic medicine.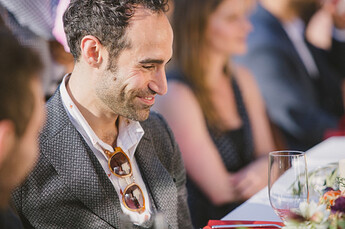 Ziv Shafir studied molecular and cellular biology at UC Berkeley before moving to Stanford, where he obtained a M.S. in molecular immunology. Ziv then obtained an MBA from Stanford Business School and a JD (Doctor of Law) from Stanford Law School. He is licensed by the State Bar of California.
For the past eight years, Ziv has helped teach a well-regarded seminar at Stanford Business School entitled "Leading Strategic Change in Healthcare" alongside Dr. Robert Pearl, former CEO of The Permanente Medical Group, and Robert Burgelman, Professor of Strategy. Ziv blends together science, business and law, having performed immunology research as a graduate student at Stanford, worked as a medical device reviewer at the FDA, advised numerous healthcare startups as an attorney at Fenwick & West, and worked at various other reputable law firms.
Ziv has taken a professional interest in psychedelic medicine after seeing first-hand how powerful psychedelic medicine can be in creating transformations. His expertise in psychedelic medicine is augmented by his rich background in healthcare law and experience at the FDA.
Suggested topics:
Business & industry trends in psychedelic medicine
Different players in the space, from pharmaceutical companies to underground guides
Legal and regulatory considerations, including off-label use
The qualitative differences between psychedelics and the experiences they engender
We are very lucky to have Ziv and are grateful for his time. We're posting this thread early to field questions, so fire away! Please add any questions you have to this thread and stay tuned for the actual event – Wed May 6 from 4:30-6:00pm PT .
Format: Ziv will post written answers to questions/comments directly on this thread during the event time.
The information provided on this website does not, and is not intended to, constitute legal advice; instead, all information, content, and materials available on this site are for general informational purposes only. Readers of this website should contact their attorney to obtain advice with respect to any particular legal matter. Use of, and access to, this website or any of the links or resources contained within the site do not create an attorney-client relationship between the reader, user, or browser and website authors, contributors, contributing law firms, or committee members and their respective employers.