We are excited to announce that Peter Koshland, PharmD, the founder and head pharmacist of Koshland Pharm, will be joining us for an AMA on Wed Jun 17 from 5-6pm PT.
Koshland Pharm Custom Compounding Pharmacy is a specialized pharmacy that makes high-quality, customized prescription medications. Koshland Pharm is the leading ketamine compounding pharmacy of the Bay Area (e.g. for oral ketamine).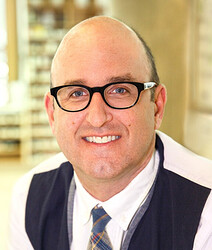 Peter Koshland, PharmD is a graduate of Georgetown University and the UCSF School of Pharmacy. He started out his pharmacy career working in independent community pharmacies, including Elephant Pharm, a Bay Area pharmacy that integrated Eastern and Western medicine. Here, Peter learned about the resurgence of modern compounding — the customization of prescription medications to meet individual patient needs.
In 2009, Peter opened Koshland Pharm: Custom Compounding Pharmacy in order to further the availability of customized medications to patients in the Bay Area and across the State of California. In addition to his current CEO role at Koshland Pharm, Peter is an Adjunct Clinical Professor of Pharmacy at UCSF, introducing pharmacy students to compounding. He also trains and consults with doctors across the state in the areas of hormone replacement, thyroid disorders and compounding applications for a variety of medical disciplines.
Topics Peter can speak to:
Innovation in ketamine treatment - trends towards ketamine-assisted psychotherapy
Pharmacy and custom prescriptions
Ketamine and psychedelic medicine formulations