We are excited to announce that Dr. José Carlos Bouso, the Scientific Director for the world-renowned organization ICEERS, will be joining us for an AMA on Wed Jun 2 from 12-1pm PT.
ICEERS is a non-profit organization dedicated to transforming society's relationship with psychoactive plants. They do this by engaging with some of the fundamental issues resulting from the globalization of ayahuasca, iboga, and other ethnobotanicals.
Dr. José Carlos Bouso, Scientific Director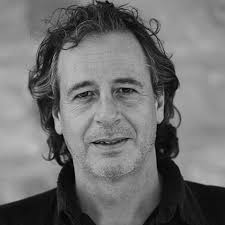 José Carlos Bouso is a Clinical Psychologist with a PhD in Pharmacology. He developed his scientific actitives while at the Universidad Autónoma de Madrid, the Instituto de Investigación Biomédica IIB-Sant Pau de Barcelona, and the Instituto Hospital del Mar de Investigaciones Médicas de Barcelona (IMIM). During this time, he developed studies about the therapeutic effects of MDMA ("ecstacy") and psychopharmacological studies on the acute and neuropsychiatric long-term effects of many substances, both synthetic and plant origin. As the Scientific Director at ICEERS, José Carlos oversees studies on the potential benefits of psychoactive plants, principally cannabis, ayahuasca, and ibogaine, with the goal of improving public health. He is co-author of numerous scientific papers and several book chapters.
Topics Dr. Bouso can speak to:
Plant medicines such as cannabis, ayahuasca, ibogaine
Clinical studies in psychedelics, e.g. on MDMA
Plant medicines vs synthetic psychedelics
Format: please post your questions before and during the event and Dr. Bouso will answer on the forum!