Ask-Me-Anything (AMA) on Thurs Jun 25 from 5-6pm PT
We are very lucky to announce that Rahul Sood, co-founder of Intercollegiate Psychedelics Network, is joining as a special guest to do an AMA on Thurs Jun 25 from 5-6pm PT.
Rahul is a recent graduate from the Life Science and Management Program at the University of Pennsylvania/Wharton. He is interested in mental wellness and exploring this topic through the lens of science, business and philosophy. He has interned at mental health company COMPASS Pathways, a mental health company developing psilocybin therapy for treatment-resistant depression, working on digital therapeutics for mental health. In 2019, Rahul co-founded the Intercollegiate Psychedelics Network (IPN) with 6 other cofounders from Harvard, Penn and Princeton to co-create a youth-led umbrella organization dedicated to fostering the development of students into the next generation of diverse and interdisciplinary leaders in the field of psychedelics.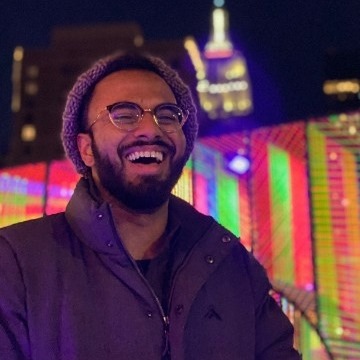 The Intercollegiate Psychedelics Network (IPN) is a value-driven organization aim to provide support and catalyze organizational change from the ground up. It is a bio-inspired network that has an organizational structure of cross-functional teams (Mushroom Caps) that lead different effort and is organization by a Mycelial leadership. To learn more about IPN's missions, principles and structure see: https://www.ipnpsychedelics.org/foundational-document
Topics Rahul can speak to:
Psychedelics movement for young people
R&D in psychedelics; biotech activity in psychedelics
Startups in psychedelics
IPN is also recruiting leaders - you can apply here: https://www.ipnpsychedelics.org/apply