Ask-Me-Anything (AMA) on Wed April 29 from 4:30-6:00pm PT
We are very lucky to announce that Dr. Laura Hack, MD, PhD, is joining as a special guest to do an AMA on Wed April 29 from 4:30-6:00pm PT. Dr. Hack focuses on treatment resistant depression (TRD), ketamine/esketamine treatment, transcranial magnetic stimulation (TMS), psychedelic medicine, and precision mental health. Dr. Hack is a clinician and instructor at Stanford University School of Medicine and the Palo Alto VA Medical Center.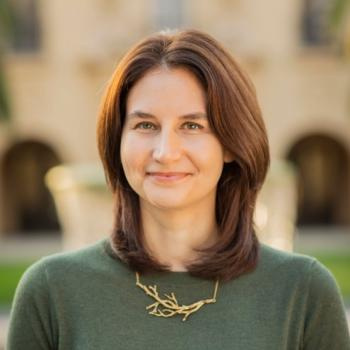 Dr. Hack trained in the TRD clinic at Emory University School of Medicine, a renowned medical school where she completed her Psychiatry Residency. At the Palo Alto VA Medical Center, she treats patients in the TMS clinic and is co-leading the launch of an esketamine clinic. She is also working with her mentor Dr. Leanne Williams to launch a precision psychiatry clinic at Stanford.

She is a translational clinician with a research passion for integrating multiple types of biological and environmental data using advanced analytic techniques into a neuroscience-based taxonomy of mood, anxiety, and stressor-related disorders. She envisions herself as a 'psychiatrist of the future,' incorporating genetic information, brain imaging, blood-based markers, and data from wearable sensors into diagnostic and treatment decisions to help relieve the suffering that arises from our current trial-and-error approach. Her research in precision mental health has been extremely exciting and she works with Stanford's new Center for Precision Mental Health and Wellness directed by Dr. Leanne Williams – the first center of its kind.

Dr. Hack studied Neuroscience as an undergraduate at the College of William and Mary before earning her M.D. and Ph.D. from Virginia Commonwealth University. Her Ph.D. was in Human and Molecular Genetics and her dissertation work focused on the genetic underpinnings of alcohol use disorder and related phenotypes. She completed residency at Emory University School of Medicine, where she was Chief of the Research Track. Her residency research involved the use of epigenetic data and machine learning approaches to gain insight into the individualized nature of suicide and stressor-related disorders. Her current research focuses on refining neural circuit-based biotypes of depression and anxiety to better inform selection of effective therapies from the initiation of treatment and relieve the suffering that comes from poor treatment selection.

In her free time, she enjoys travel, vegetarian cooking, and spending time with her family, friends, and polydactyl cat.​
We are very lucky to have her and are grateful for her time. We're posting this thread early to field questions, so fire away! Please add any questions you have to this thread and stay tuned for the actual event – Wed April 29 from 4:30-6:00pm PT. You can ask anything, especially questions related to the use of ketamine and psychedelics in medicine and psychiatry, precision mental health, the changing paradigms of mental health care and patient access, and scientific research on novel mental health treatments.
Format: Dr. Hack will post written answers to questions/comments directly on this thread, starting at 4:30p until approximately 6:00p. Thank you!
The information on this website and this discussion thread, including content written by healthcare professionals, are for general educational purposes only and are NOT a substitute for professional medical advice, diagnosis, or treatment. The information on this site is not intended to diagnose, cure, or prevent any disease or disorder of any kind. The use of any information provided on this site is solely at your own risk. Please consult your physician or other qualified medical professional for medical advice.