⚡ Quick Summary
Mental health care is considered an essential service and not required to shut down during the COVID-19 pandemic.
Medical providers can now prescribe controlled substances, such as ketamine, through telemedicine.
Ketamine may or may not be offering telehealth visits and prescribe ketamine for home use, with individual clinic policy possibly depending on the model of ketamine treatment (ie. ketamine infusions, ketamine-assisted psychotherapy.)
The government will not impose penalties for not complying with HIPAA through telehealth services, allowing a variety of communication platforms to be used (such as Apple FaceTime and Zoom).
Medicare telehealth coverage has expanded and now covers office visits for a number of providers, possibly with reduced or waved costs for telehealth visits.
Discuss with us! Click on the orange bubble
Introduction
Please see the wiki on Mental Health During COVID for some tips and information on overall mental health.
Please see the Directory of ketamine and TMS clinics and their operating status during COVID.
One unfortunate consequence of the COVID pandemic is disruption to medical care. This includes mental health care such as ketamine treatment for treatment resistant depression (TRD). We created this Wiki as a resource to provide information for those who need ketamine treatments during the pandemic.
Changes in regulation
During the pandemic, many non-essential businesses have been compelled to close. Healthcare practices, including mental health care, are considered to be essential services and are not required by the government to shut down. However, many mental health practices have scaled down or completely stopped in-office services to mitigate the spread of the coronavirus. While unfortunate, it is understandable, and even advisable, that clinics minimize in-person patient interactions especially given the shortages of personal protective equipment.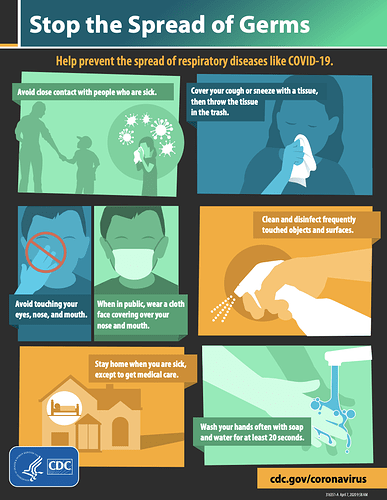 In response to the disruption of healthcare services, the federal government has released several temporary changes in regulation to facilitate expanded access to medical care for patients. The government (specifically the Department of Human and Health Services and the Centers for Medicare and Medicaid Services) has relaxed regulations surrounding telehealth on a "temporary and emergency basis," particularly around privacy, payments, and prescribing.
Previously, controlled substances could not be prescribed through telemedicine and instead required an in-person visit. During the pandemic, the Drug Enforcement Agency (DEA) is now permitting medical providers to prescribe controlled substances, including ketamine, through telemedicine. DEA-registered practitioners in all areas of the US may issue prescriptions for all schedule II through V controlled substances (ketamine is schedule III) to patients for whom they have not conducted an in-person medical evaluation, provided all of the following conditions are met:

The prescription is issued for a legitimate medical purpose by a practitioner acting in the usual course of their professional practice.
The telemedicine encounter is conducted using a technological platform allowing two-way audio and video communication in real time.
The practitioner is acting in accordance with applicable federal and state laws.

The government office in charge of enforcing the Health Insurance Portability and Accountability Act (HIPAA) has announced that for the duration of the pandemic, it will not impose penalties for noncompliance with HIPAA during the "good faith provision of telehealth" services. This means that physicians and other healthcare providers can use a variety of communication platforms such as Apple FaceTime, Facebook Messenger video chat, Zoom, Skype, Google Hangouts video, and the like for telehealth visits. This allows providers to immediately shift to virtual appointments without having to undergo the slow and onerous process of purchasing and integrating a HIPAA-compliant telemedicine platform.
Previously, Medicare telehealth coverage was limited. During the pandemic, Medicare will cover office visits via telehealth for services provided by physicians and a range of other providers including nurse practitioners, clinical psychologists, and licensed clinical social workers.
Usually, Medicare coinsurance and deductibles would generally apply to these services, but during the pandemic the government (HHS Office of Inspector General) is providing flexibility for healthcare providers to reduce or waive cost-sharing for telehealth visits paid by federal healthcare programs.
During the pandemic, Medicare will pay for telehealth services for patients at the same rate as regular, in-person visits, regardless of geography and care setting. Patients can receive care from the convenience and safety of their home.
Usually there are regulations requiring providers to be licensed in the state where the patient is located at the time of a telehealth encounter. During the pandemic many states have relaxed these requirements, and are even allowing retired or inactive physicians to return to practice.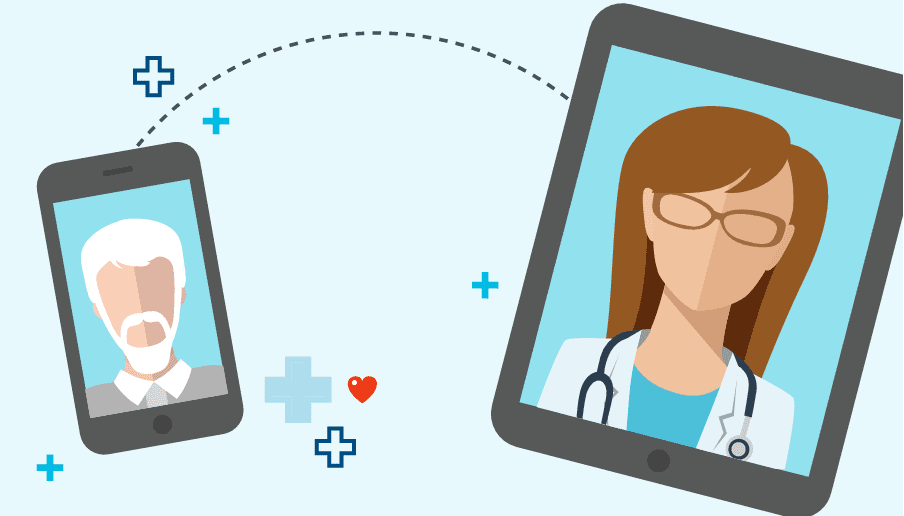 The state of ketamine treatments
Many treatment centers around the country have suspended all in-person appointments. Some clinics have suspended in-person appointments but are still scheduling in-person visits for patients with an acute or urgent need. A smaller number of clinics are still conducting in-person treatments for a wider range of patients, or even offering full care as normal.
Clinics may or may not be offering telehealth visits. They may or may not prescribe ketamine for home use; if they do, this is in the form of lozenges, tablets, or nasal spray. Some clinics feel comfortable providing prescriptions for at-home use to existing patients, but not to new patients whom the provider has never met in person. Other clinics may be willing to prescribe ketamine for at-home use even to new patients, and others may not be comfortable with home use for any patient.
The policies a particular clinic implements during COVID may depend on the model of ketamine treatment that the clinic follows – either ketamine infusions or ketamine-assisted psychotherapy (KAP). These are described in more detail in our "New Patient Guide for Ketamine ." Ketamine infusion clinics usually only provide infusions and do not provide other mental health services such as psychotherapy. Canceling in-person appointments would make it impossible to provide ketamine infusions, and infusion clinics generally do not provide any services that can be moved to virtual visits. Some infusion clinics may provide prescriptions for ketamine lozenges/tablets/nasal sprays for patients to self-dose at home.
On the other hand, KAP clinics usually provide treatment by coupling ketamine lozenges (or tablets or nasal spray) with psychotherapy. Psychotherapy can be administered through telemedicine. Many KAP clinics already prescribe ketamine lozenges/tablets/nasal spray for at-home use by patients, but unlike infusion clinics, KAP clinics generally ask patients to use home-ketamine as part of a self-treatment involving self-reflection and journaling instead of simply taking the medicine.
For home ketamine treatment, clinics may ask patients to keep records on when/how they self-medicate including information on dosing, frequency, the experience itself, moods, and thoughts. Clinics may (and should) provide information with some home-treatment best practices to patients to ensure safety and optimize the treatment efficacy. If the clinic prescribes ketamine for patients, a compounding pharmacy in the same state will prepare and mail the medication to the patient. When writing the prescription, clinicians have an option to include automatic refills for the medication.
What are my options?
You will need to check with your usual clinic to determine what (if any) services it is offering during the pandemic. Here are some considerations that may help you ensure you receive your treatments without interruption:
If you are experiencing an emergency, please call 911. There are a number of free emergency mental health resources available (see here).
If your usual provider is unavailable or is not offering the virtual services you require, you can find a provider that does offer what you need using the Osmind COVID Directory .
Note that you are now able to do a virtual visit using consumer apps (e.g. FaceTime, Messenger) that you are already familiar with.
Note that you are now able to see a provider in another state through telemedicine.
If you usually receive infusion therapy, you may need to switch to oral ketamine lozenges.
It may be easier for you to receive a prescription for home-use ketamine lozenges if this is part of your maintenance therapy, rather than a first-time treatment.
Ketamine lozenges require a compounding pharmacy to make, so your ability to receive the lozenges depends not only on your telemedicine provider but on the presence of a compounding pharmacy in your area or state.
If you are struggling to afford your treatments, The Ketamine Fund is a resource that may be helpful.
Spravato (esketamine)
Availability of Spravato (esketamine) treatment centers is rapidly changing. Patients should contact certified Spravato clinics directly to check their status, or contact Janssen CarePath for assistance. See here and here for more information.
As part of FDA approval of Spravato, the FDA implemented a Risk Evaluation and Mitigation Strategy (REMS) protocol that imposes certain requirements on providers before they can administer esketamine, including supervising patients for two hours post-treatment. The pandemic has made in-person treatment and in-person supervision unsafe. According to its website, Janssen has been working closely with the FDA to identify an option for REMS-certified healthcare settings to safely and compliantly continue to provide Spravato to patients who are self-isolating or subject to quarantine. The FDA recognizes that during the COVID-19 public health emergency, completion of certain REMS- required patient monitoring may be difficult. As a result, the FDA does not intend to object to healthcare providers from REMS-certified health care facilities allowing both administration of Spravato and post-administration monitoring in the setting of the patient's home. Please check directly with a Spravato-certified clinic or with Janssen CarePath for more information. See the FDA's statement on its decision not to take action against failing to adhere to REMS requirements during the pandemic.
Related articles
Mental health during COVID
New patient guide for ketamine1
New patient guide for esketamine
Treatment options for treatment resistant depression
Additional resources